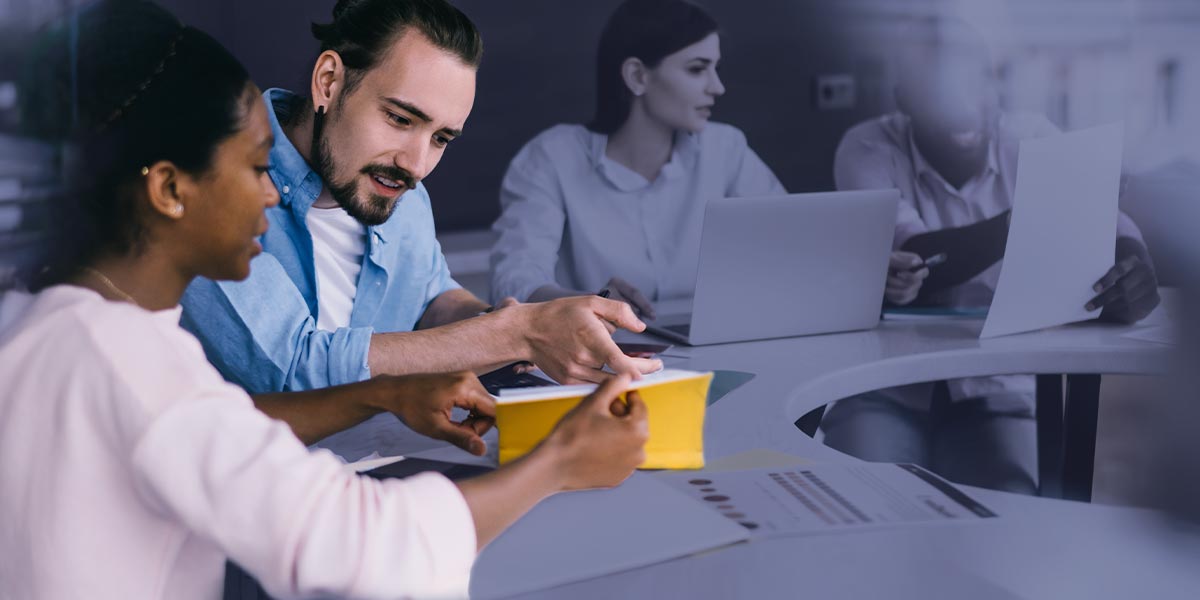 Everything DiSC Workplace®
Empower your people to engage, connect, and thrive
Everything DiSC Workplace® is far more than another assessment about you. It's about how to work better with others. How to communicate better. Collaborate better. And get along better with everyone you work with.
At its core is your personalized Everything DiSC Workplace profile, an in-depth exploration of the personality and behavior drivers of everyone in your workplace based on the DiSC model:
Your DiSC style, priorities and shading, as well as your motivators and stressors
Overview of the DiSC styles, how you react to each, and strategies to improve your effectiveness
Tips and suggestions for improving your working relationships with everyone in your organization
Download Everything DiSC Workplace brochures:
Customer testimonial
Everything DiSC Workplace has been an instrumental component of our organizational development strategy. It's great to hear references to their DiSC style in conversations, meetings, and even our Holiday Party! It's certainly been impactful for our organization.
The learning experience
The Everything DiSC Workplace experience is designed with a single goal in mind: to help everyone in your organization build more productive and effective relationships at work.
It's composed of an assessment and comprehensive profile report (see below), plus optional facilitation and follow-up tools (purchased separately).
Participants begin with a short, computer-adaptive assessment that uncovers their DiSC styles, as well as their workplace priorities, preferences, motivators, and stressors.
The results are translated into a personalized, 20-page report that provides detailed recommendations and strategies for working with other styles and forging more effective and rewarding relationships with everyone they work with.
To energize the experience in a group setting, facilitators can leverage dynamic presentations, engaging videos, and a wide variety of teaching tools to help drive home the lessons and make the benefits of the DiSC experience a lasting part of everyone's lives.
Beyond the group learning, MyEverythingDiSC® allows participants to take the benefits of Workplace with them wherever they go, and Comparison Reports allow any two participants to see practical tips for improving their working relationships.
Catalyst is the newest learning experience for Workplace learners and facilitators. With its modular training opportunities and organizational colleague comparisons, Everything DiSC on Catalyst keeps learners engaged on an ongoing basis—which is more effective for producing long-term behavior change.
Workplace profile (English)
Workplace-specific report focuses on your priorities and strengths as well as those of your coworkers.
Supportive, personalized language is easily understood without an assessment professional.
Clear strategies help team members relate to each other and better understand each other's stressors and motivators.
MyEverythingDiSC™, our mobile-friendly, interactive learning portal, lets you take your personalized DiSC insights and strategies everywhere you go.
Download a sample report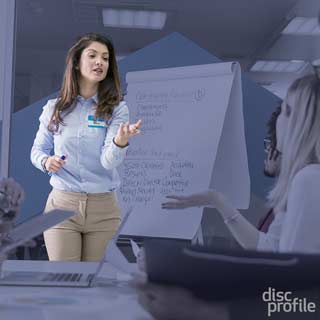 Facilitation headquarters
Access all the tools and resources you need to facilitate training and bring the Everything DiSC experience to your organization.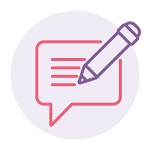 From the learning hub