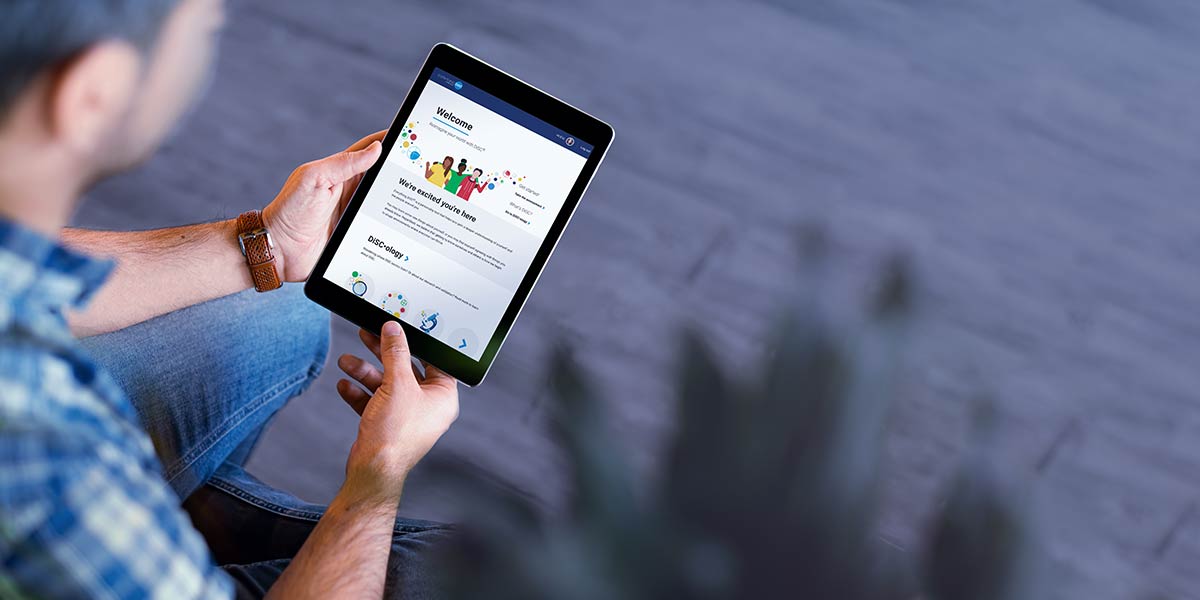 Everything DiSC on Catalyst
Personalized, interactive, actionable
Introducing Catalyst
Many of our customers and Everything DiSC practitioners are moving their Everything DiSC learners to the Catalyst platform, or starting them there. Why? Because Catalyst is a better DiSC experience for the learner and a more flexible platform for the facilitator.
Catalyst™, the all-new Everything DiSC® learning platform, helps you shape and create a workplace culture that can truly drive organizations forward. Everything DiSC on Catalyst:
Provides a personalized, single-access platform for learners to call on throughout their DiSC journey
Allows participants to actively adapt to other personality styles in real time—creating more effective interactions and more gratifying working relationships
Integrates DiSC into the natural flow of everyday work, making behavior change not just possible but enjoyable
Creates a foundation for social and emotional skills training that can bring permanent cultural change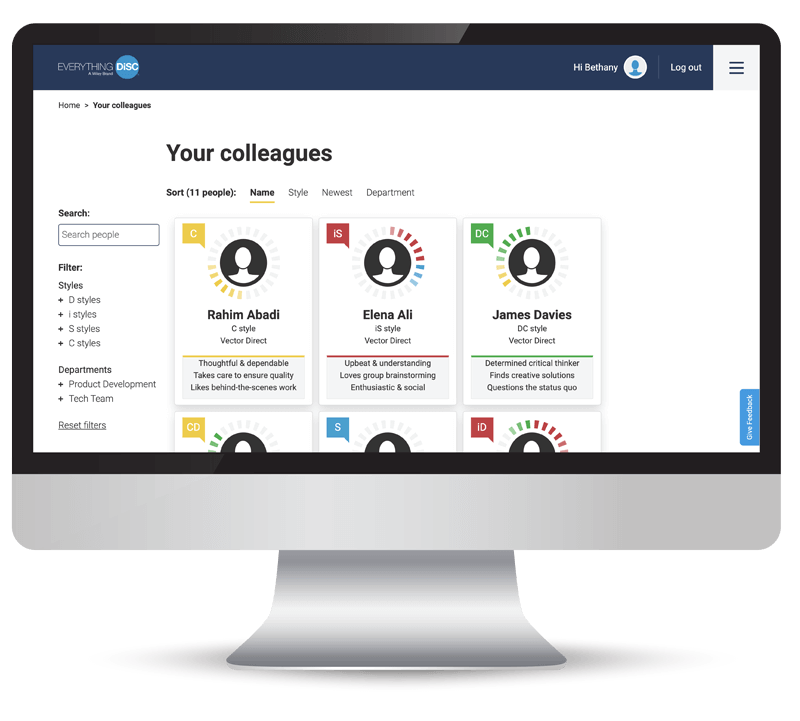 The Catalyst learning experience
The Catalyst™ learning experience is designed for the emerging trend toward shorter, more bite-sized learning sessions. Instead of the traditional "one-and-done" training event, Everything DiSC on Catalyst is modular, extending training over a longer period of time—which is more effective for producing long-term behavior change.
There are four parts to the Catalyst learning experience: the Everything DiSC assessment; a personalized, mobile-enabled narrative; an optional, instructor-facilitated experience (virtual or in person); and powerful follow-up tools.
Participants begin with a proprietary, computer-adaptive assessment that uncovers their DiSC styles and starts the process of raising behavioral self-awareness and understanding.
The assessment results are translated into a personalized narrative that's easily accessible on the Catalyst platform. Each participant's DiSC style is described in detail—beginning the process of social and emotional skills growth. In Catalyst, learners can also compare their DiSC style with their colleagues—along with receiving extensive tips for improving interactions and working relationships. They can also create and save groups to shed light on team dynamics that impact performance.
To further drive home the lessons of the Catalyst experience, facilitator tools support virtual or in-person training. Facilitators can meet learners where they're most comfortable—on their own devices and in their own time. They can also assign pre- or post-session work on Catalyst and walk through features together, one-on-one or in a group.
Presentations, videos, and other dynamic teaching tools help the lessons stick and make the benefits of the Catalyst experience a lasting part of your organizational culture.
A more effective approach to learning
In today's workplace, few people have time for formal, all-day training sessions. That's why the Everything DiSC facilitation experience on Catalyst is condensed into modules that can be done in any order and with a small or large group.
Immediately relevant to everyday life
Catalyst allows participants to compare their DiSC styles to their colleagues' styles in real time, so they can improve their working relationships while they're occurring.
Profiles that don't get filed away.
We're seeing 74% of learners returning to the Catalyst site. The ability to compare their style with others in the "Your Colleagues" and "Your Groups" sections brings them back again and again.
Tools for groups and colleagues
Catalyst offers simple, interactive tools for learners to visualize their style in relation to others and understand what this means for working well together.
Your Colleagues
In the Your Colleagues section in Catalyst, users can:
Learn their colleagues' strengths, when to pull them into a project, and what stresses them out
Compare preferences and tendencies across a range of workplace behaviors using the DiSC model
Gain access to tips that help them work better together in a variety of situations
Many Catalyst users review this section before heading into a meeting or kicking off a new project with a coworker.
Your Groups
The Your Groups feature invites learners to:
Create and save groups that reflect their workday
Plot each member of their team on the Group Map
Get to know their teammates with Style Insights
Shed light on group dynamics with Group Insights
View eight different Group Continua to quickly visualize the group's dynamics on behavioral scales such as tactful versus frank, logic-focused versus feelings-focused, etc.
Conversation Starters
Conversation Starters extend DiSC beyond the training session to help teams build cohesion and improve performance. This high-impact feature combines DiSC with simple discussion guides, equipping teams to talk about personality-based differences and how they affect group performance—culminating in clear action steps for the future.
These tools give teams a shared language for safe conversations about differences, helping them reach new levels of performance.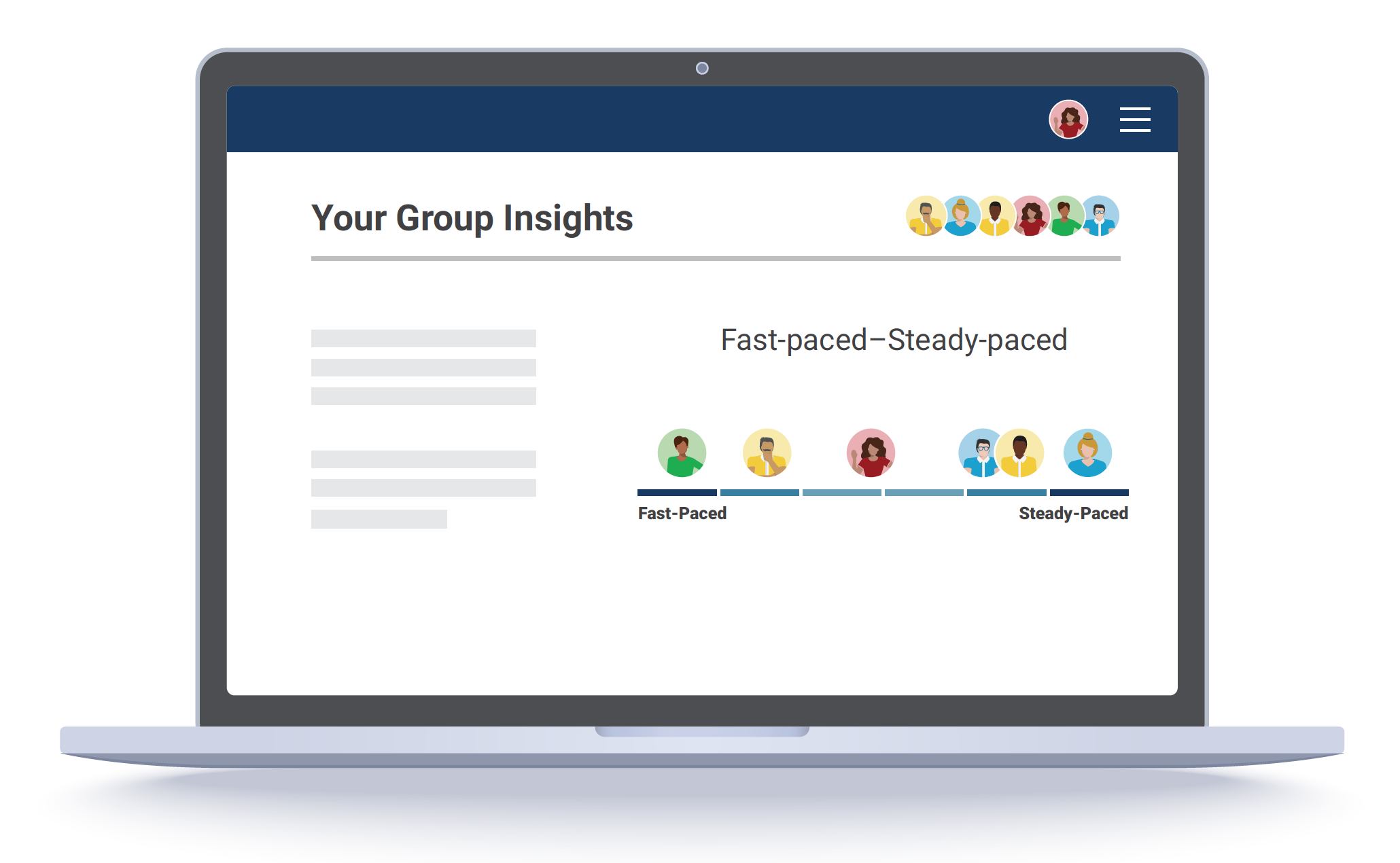 Customer testimonial
We have used Everything DiSC assessments for years, but Catalyst has helped drive the conversation and bridge the gap by giving people a common language and space to get started with building relationships, even if its over the phone, through e-mail, or on video calls. Our employees often reference Catalyst before a call to gain insight into how to make the most of their meeting.
How to buy Everything DiSC on Catalyst profiles
If you have an EPIC administration account, you'll only need to buy enough EPIC credits to send Access Codes to learners. Catalyst is already available in your account.
If you don't have an EPIC administration account, we suggest that you buy the Catalyst Admin Account Setup.
You can always contact us if you're not sure.
Any past Everything DiSC or DiSC Classic learner (English only) can upgrade their profile to Everything DiSC Workplace on Catalyst for FREE through December 31, 2024.
Any existing Workplace, Management, or Agile EQ kit holder who purchased their kit on or before December 31, 2024, can download the Everything DiSC on Catalyst Facilitation Kit for free! Download the virtual facilitation materials by going to register.everythingdisc.com and entering your Workplace, Management, or Agile EQ Facilitation Kit serial number.
Profiles available on the Catalyst platform: Workplace, Management, Agile EQ