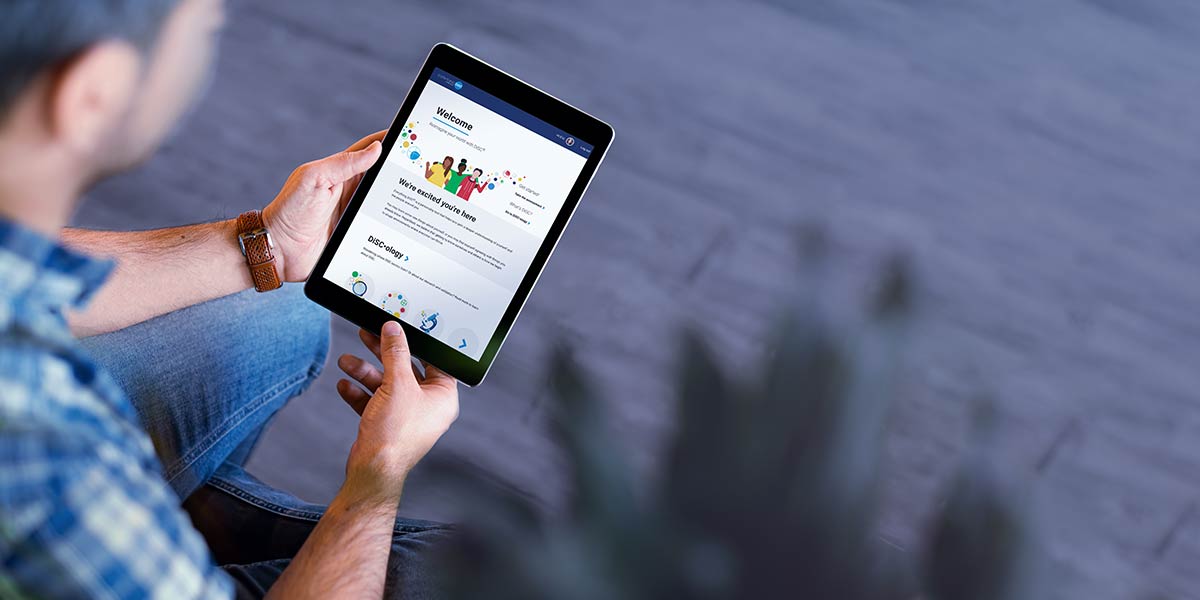 Everything DiSC on Catalyst
Give your workplace a culture catalyst
Introducing the all-new Catalyst learning experience
Workplace culture is often the difference between organizations that fizzle and those that ignite and grow. Competition is too intense, markets too complex, and change too persistent for companies to succeed long without energetic, engaged, and adaptable workplace cultures.
Introducing Catalyst™, the all-new Everything DiSC® learning platform that helps you shape and create a workplace culture that can truly drive your organization forward. Everything DiSC on Catalyst:
Taps the power of DiSC to deepen self-understanding for everyone in your organization
Provides a personalized, single-access platform for learners to call on throughout their DiSC journey
Allows participants to actively adapt to other personality styles in real time—creating more effective interactions and more gratifying working relationships
Integrates DiSC into the natural flow of everyday work, making behavior change not just possible but enjoyable
Creates a foundation for social and emotional skills training that can bring permanent cultural change
Is available as either a virtual or in-person training experience to meet the demands of today's workplace environment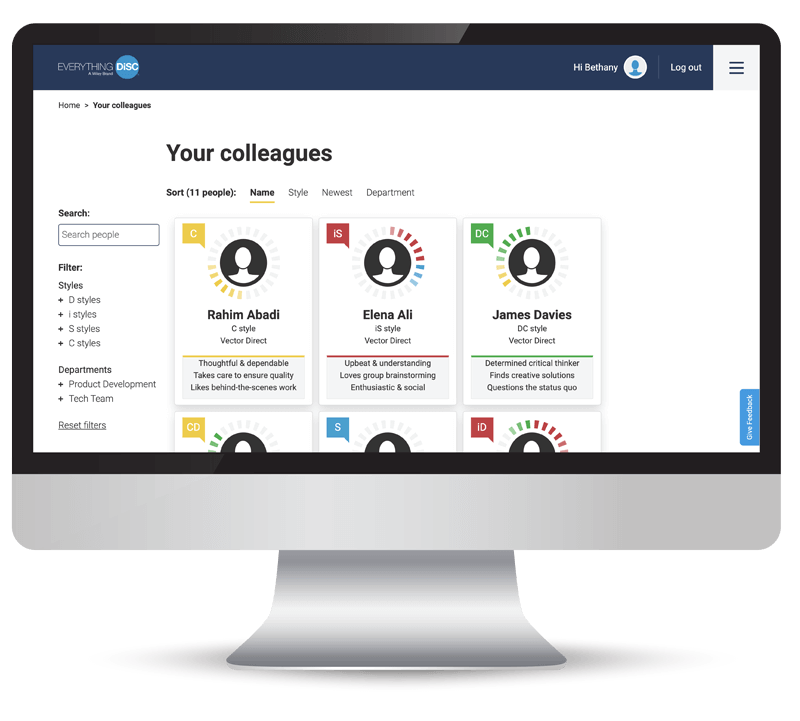 The Catalyst learning experience
The Catalyst™ learning experience is designed for the emerging trend toward shorter, more bite-sized learning sessions. Instead of the traditional "one-and-done" training event, Everything DiSC on Catalyst is modular, extending training over a longer period of time—which is more effective for producing long-term behavior change.
There are four parts to the Catalyst learning experience: the Everything DiSC assessment; a personalized, mobile-enabled narrative; an optional, instructor-facilitated experience (virtual or in person); and powerful follow-up tools.
Participants begin with a proprietary, computer-adaptive assessment that uncovers their DiSC styles and starts the process of raising behavioral self-awareness and understanding.
The assessment results are translated into a personalized narrative that's easily accessible on the Catalyst platform. Each participant's DiSC style is described in detail—beginning the process of social and emotional skills growth. In Catalyst, learners can also compare their DiSC style with their colleagues—along with receiving extensive tips for improving interactions and working relationships.
To further drive home the lessons of the Catalyst experience, facilitator tools support virtual or in-person training. Facilitators can meet learners where they're most comfortable—on their own devices and in their own time. They can also assign pre- or post-session work on Catalyst and walk through features together, one-on-one or in a group.
Presentations, videos, and other dynamic teaching tools help drive home the lessons and make the benefits of the Catalyst experience a lasting part of your organizational culture.
A more effective approach to learning
In today's workplace, few people have time for formal, all-day training sessions. That's why the Everything DiSC facilitation experience on Catalyst is condensed into five modules that average just 54 minutes each that can be done in any order and with a small or large group.
Immediately relevant to everyday life
Catalyst allows participants to actively compare their DiSC styles to their colleagues' styles in real time, so they can improve their working relationships while they're occurring.
How do you keep DiSC learning alive?
Catalyst is the answer. We're seeing 74% of learners returning to the Catalyst site.
Supported Everything DiSC® profiles
The Everything DiSC Workplace and Agile EQ™ profiles are available today on the Catalyst platform.
Virtual showcase and live demo
Learn more about how Everything DiSC on Catalyst can help your organization create an engaged, collaborative, and adaptive culture.
In this 60-minute interactive, virtual event, you will:
Discover the value of strong organizational culture and its connection to success
Explore the Everything DiSC on Catalyst learning experience
View a live demo of the Catalyst platform
Participate in a live Q&A
This showcase is presented by Wiley, the publisher of Everything DiSC.
Upcoming dates
October 1, 10-11 a.m Chicago/Winnipeg (4-5 p.m. London)
October 14, 2-3 p.m Chicago/Winnipeg (8-9 p.m. London)
November 3, 10-11 a.m Chicago/Winnipeg (4-5 p.m. London)
November 18, 2-3 p.m Chicago/Winnipeg (8-9 p.m. London)
Send us an email and we'll sign you up. Just let us know which date you prefer.
Still have questions? Review Catalyst support or Facilitation with Catalyst.