Buying an EPIC admin account
When you purchase an Admin Account Setup package through our website, you will be given access to EPIC. This is where you will manage your profiles, reports and emails to learners.
[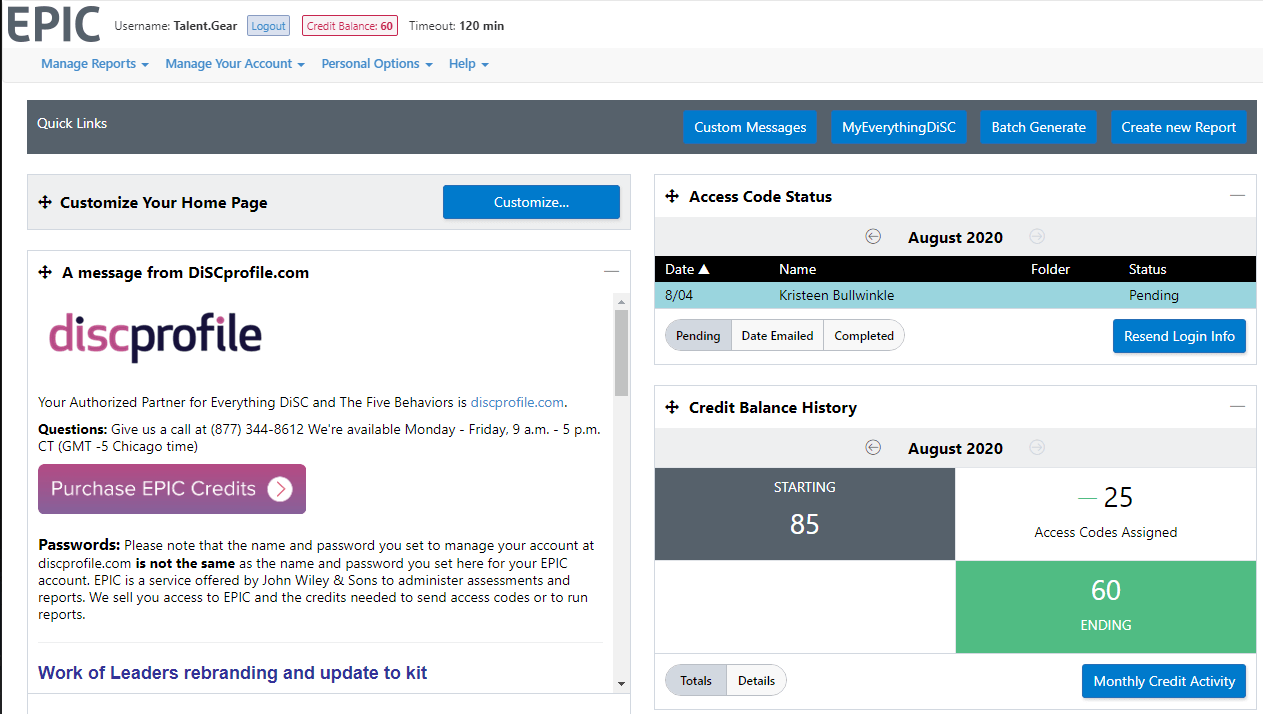 Once you've purchased one Admin Account Setup package, you will not need to buy another one, even if you bought it for one profile and now want to use another one. In other words, you could have purchased a Five Behaviors® Personal Development Admin Account Setup and now buy additional credits to use for Everything DiSC Productive Conflict profiles. Buy EPIC credits and you can use them for whatever profiles or reports are offered through EPIC. (Items, like pens or facilitation kits, that need to be shipped cannot be purchased through EPIC.)
Your initial order
How to get your new EPIC Administrator Account:
Select the profile type you want to buy and determine how many people will be taking these tests.
Purchase the corresponding Admin Account Setup package to obtain access to EPIC and the credits needed to redeem for profiles.
Place your order.
When we receive your order, we set up your new account with your logo, your contact information, and credits for the profiles. During business hours, this is usually completed within 3 hours.
Watch your email for your new EPIC username and password, plus information about getting started with EPIC.
EPIC Credits
Credits are the currency used within the EPIC system. You'll be able to see the number of credits needed for each profile and report at Admin Account (EPIC) Credits. This is also where you'll buy additional credits once you have an EPIC account.
Credits never expire.