Everything DiSC
Workplace Style Guides
A facilitator favorite. Learners add their own preferences.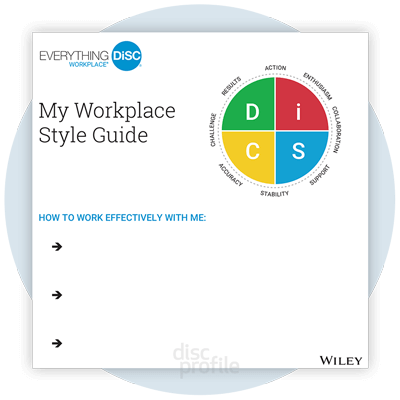 These job aids support the Everything DiSC Workplace® training and are a great way to keep conversations and learning about DiSC going after a training. Learners create their own Everything DiSC Map, indicating their DiSC style and listing specific ways they prefer to be communicated with. Learners can display it in their workspace to create effective, productive working relationships.
Pack includes 25 guides.
This is the same set of Guides as is included in the Everything DiSC Workplace Facilitation Kit.
Guides are shipped via UPS.