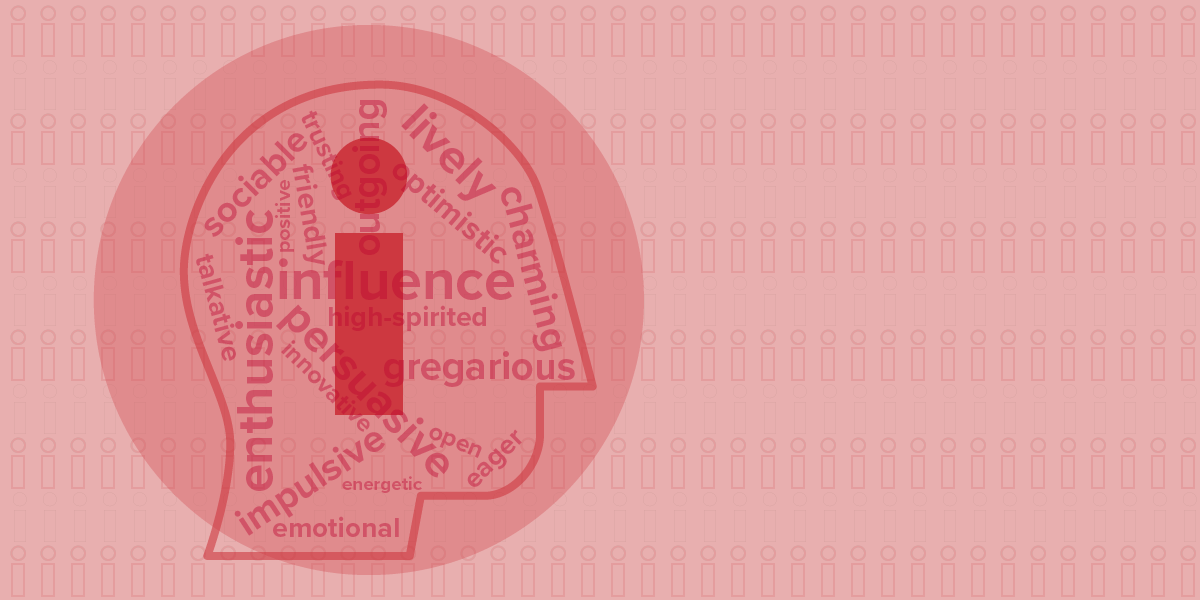 i style
i stands for influence
People with the DiSC i style personality tend to place an emphasis on shaping the environment by influencing or persuading others.
"The Enthusiast"
i styles are motivated by social recognition, group activities, and relationships. They prioritize taking action, collaboration, and expressing enthusiasm and are often described as warm, trusting, optimistic, magnetic, enthusiastic, and convincing.
Fears: loss of influence, disapproval, being ignored, rejection


Values: coaching and counseling, freedom of expression, democratic relationships


Overuses: optimism, praise


Influences others through: charm, optimism, energy


In conflict: expresses feelings, gossips


Could improve effectiveness through: being more objective, following through on tasks
DiSC Classic patterns: Promoter, Persuader, Counselor, Appraiser
i style quotes
Whoever is happy will make others happy too.
i style quotes
The more you praise and celebrate your life, the more there is in life to celebrate.
i style quotes
Variety is the spice of life.
i style quotes
All work and no play makes Jack a dull boy.
Communicating with an i style
When communicating with i-style individuals, share your experiences, and allow them time to ask questions and talk themselves. Focus on the positives, avoid overloading them with details, and try not to interrupt.