Review the Five Behaviors powered by DiSC - 5 cards per person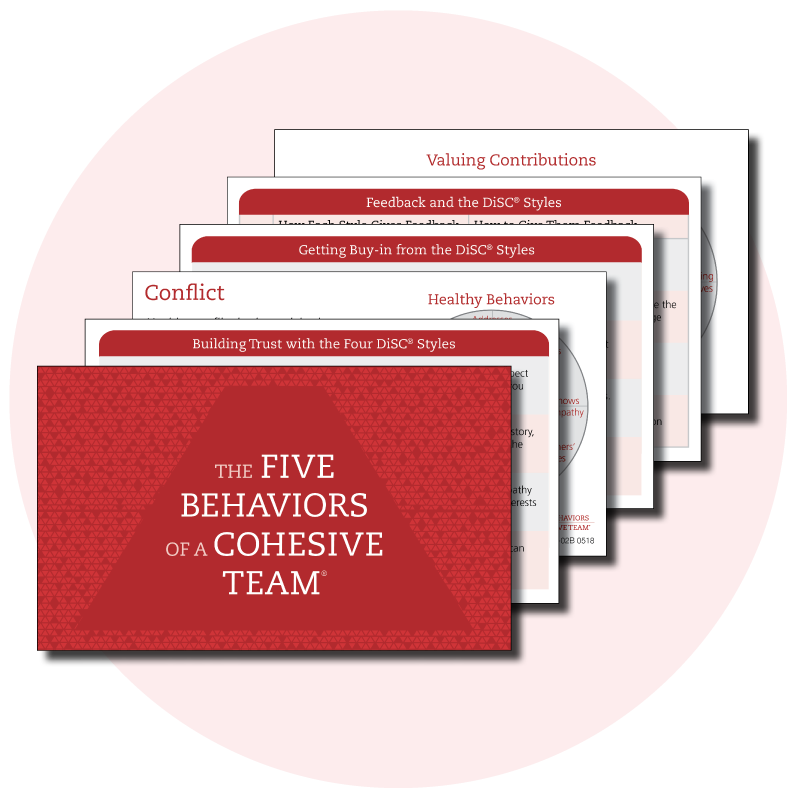 Help your teams review, absorb and apply what they learned in training sessions. Provide participants with cards they can keep to review their training or reference during team meetings. These are the same cards as found in The Five Behaviors Team Facilitation Kit.
Cards include thought-provoking questions related to one of the five behaviors on one side; the other side gives information on how DiSC can help you work to build on this behavior.
20 sets of 5 cards in a pack (100 cards total)
Each set includes these five cards:
Building Trust (Trust)
Healthy and Unhealthy Behaviors (Conflict)
Clarity and Buy-in (Commitment)
Guidelines for Giving and Receiving Feedback (Accountability)
Collective Results (Results)
Heavy-stock 3 x 5 inch paper