Everything DiSC


Workplace Training Tool Package
Engage participants with these Workplace training tools!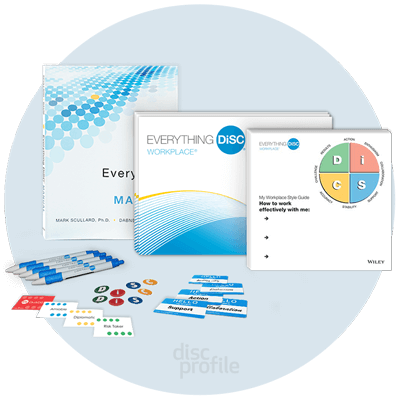 There's something in this package for both the trainer and the learners.
For you: the Everything DiSC Manual is the essential reference guide to help you understand the research behind all the profiles and answer tough questions.
For your participants: Guides and takeaway items will reinforce learning and strengthen DiSC awareness.
Training tool package includes
Package shipped via UPS.