Running The Five Behaviors® Team Development Progress Report
How cohesive has your team become since your first (or most recent) Five Behaviors assessment?
Instructions
Begin by navigating to Manage Reports | Create a New Report / Issue Access Codes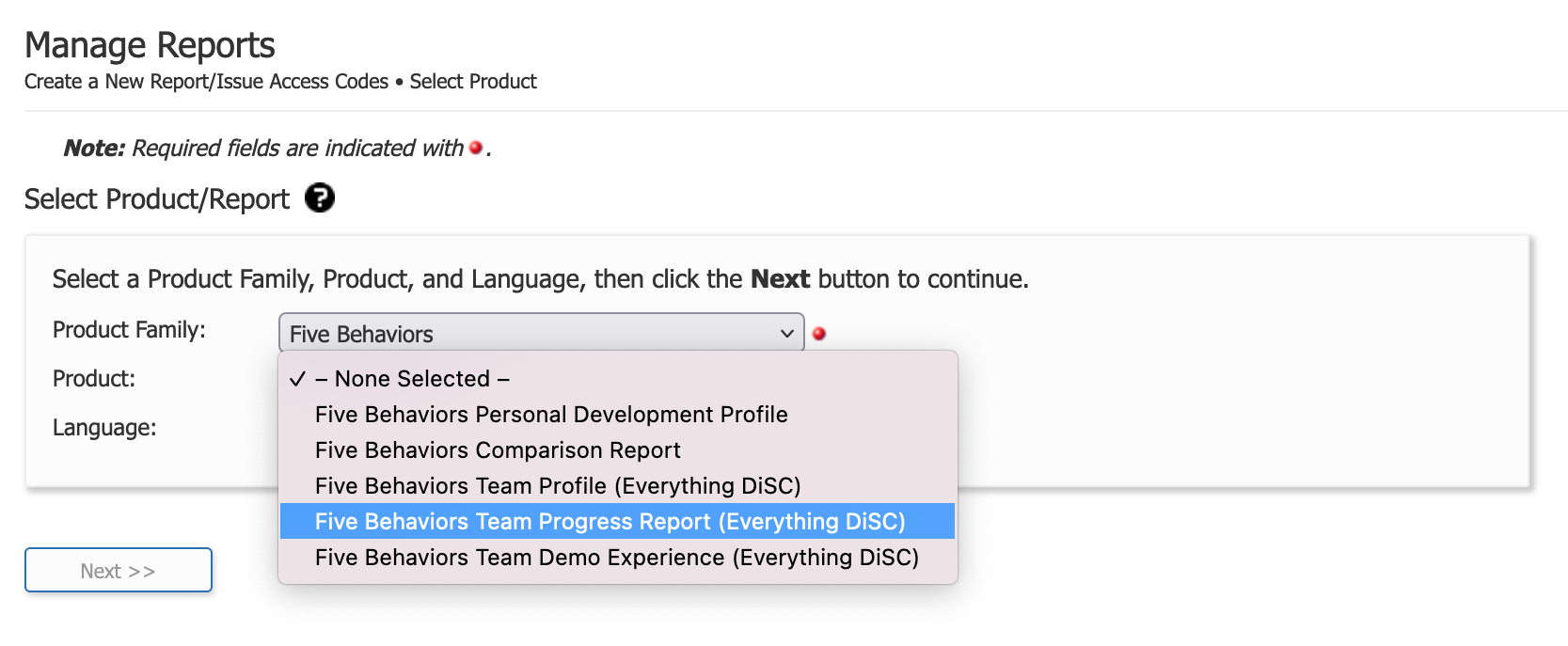 Select the following:
Product Family: Five Behaviors
Product: Five Behaviors Team Progress (Everything DiSC)
Language: English
Click the Next button.
You will receive a caution message that you are creating an entirely new team report. Ignore this message because you are creating a new version of the team. Click the Next button.
Select the report content you want to include.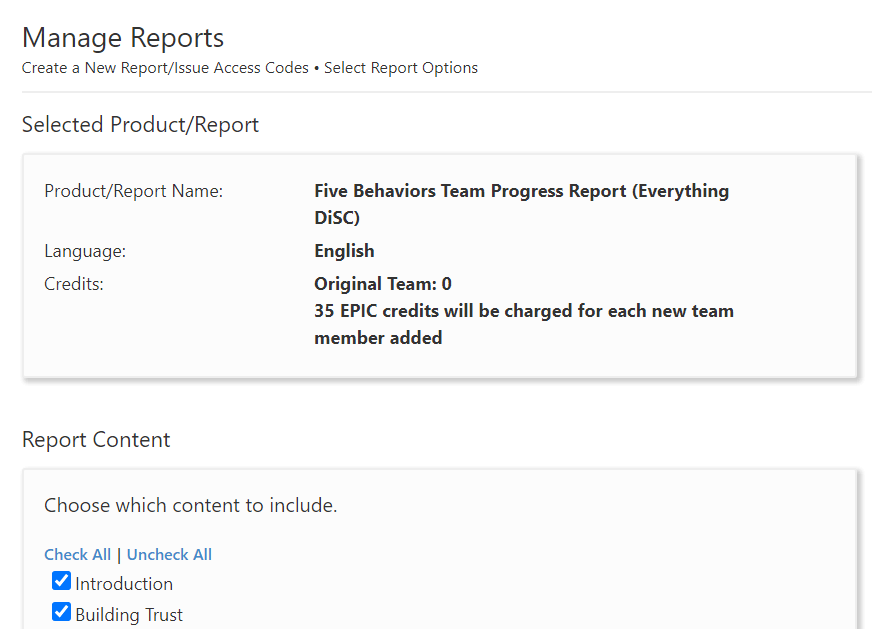 Click the Next button.
Choose or create a folder and subfolder where you want the Progress Report to be housed.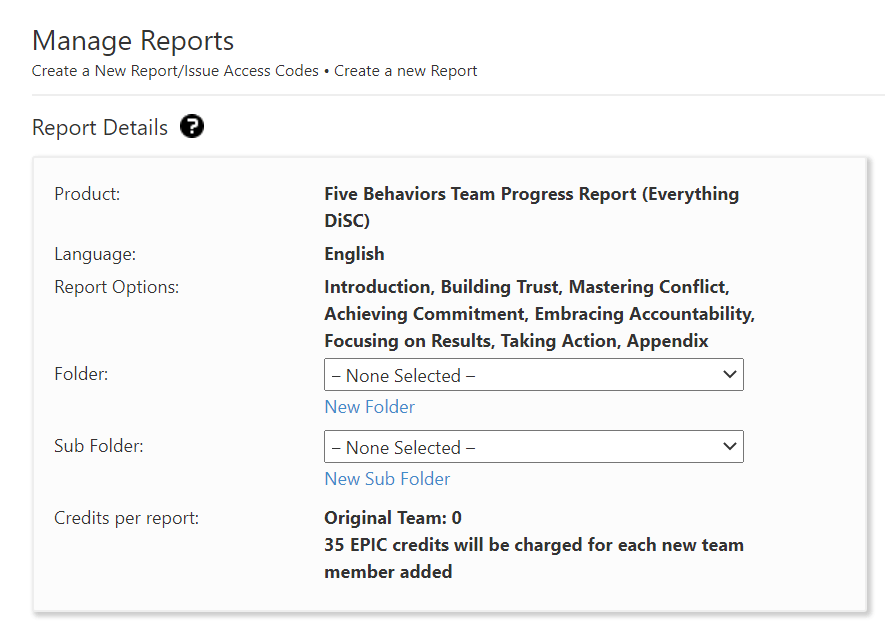 Click the Search button to find the original team.
Enter your search criteria to find the original team and the click the Select button on the search results page.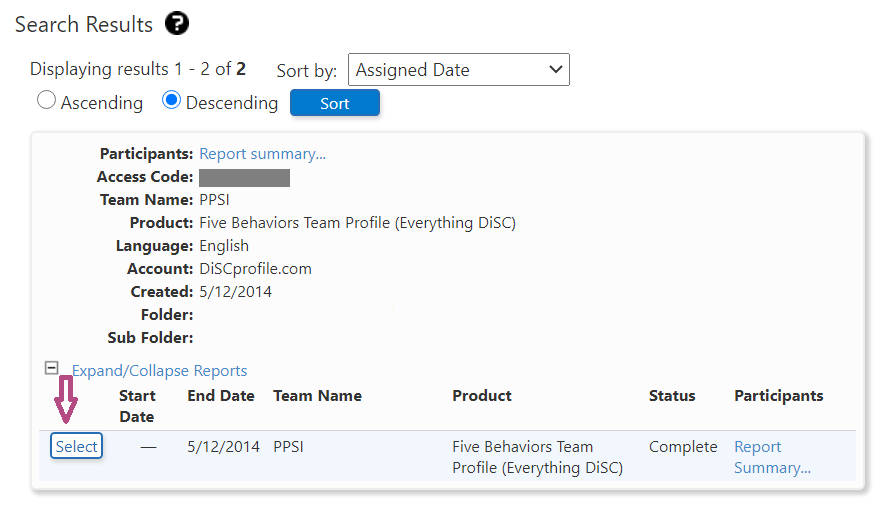 This will take you back to the Report Details page with two additional sections: Delivery and Auto Reminder Options, and Add Team Members.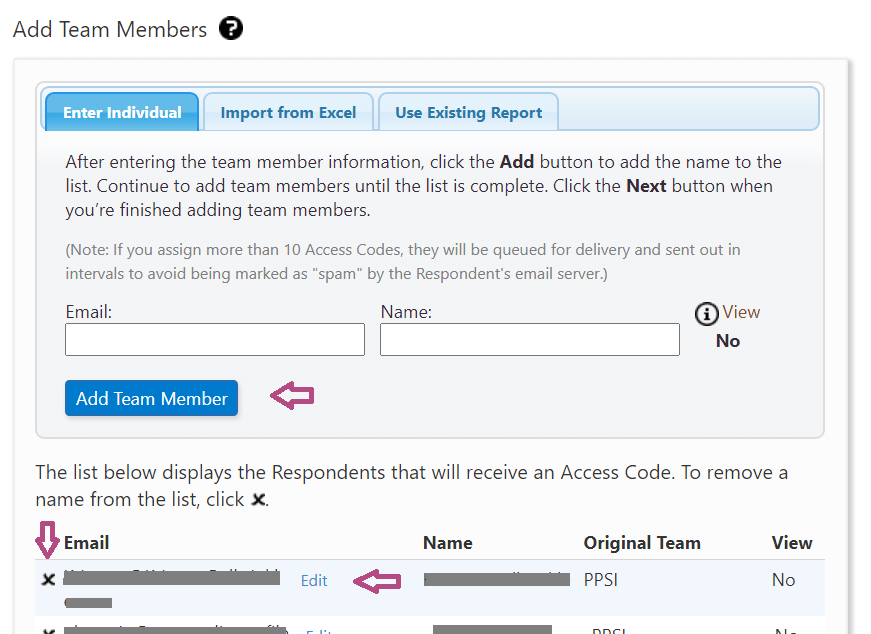 You can add Team Members here.
You can also remove an original Team Member who is no longer on the team (this keeps their data as part of the original score but removes them from the current assessment so they won't be counted in the new data).
You can also edit someone's email address.
Once all Team Members are correctly listed, scroll back up to edit Delivery and Auto Reminder Options.

Once everything looks good, scroll back down to the bottom of the page and click on the Next button.
Follow the prompts to deduct any potential credits for new team members and to include a custom message as desired. Credits will only be deducted if a new member has been added; if no new members were added, running a new Progress Report requires zero (0) credits.