Creating additional profiles on Catalyst
You can administer a second profile on Catalyst using the learner's data entered while taking the Everything DiSC Workplace® on Catalyst™ assessment.

For example, last month everyone on a team took Workplace on Catalyst and now you want to give the team Everything DiSC® Agile EQ, also on Catalyst. They won't have to complete another questionnaire. Previous answers will be used to create their Agile EQ profile.
EPIC credits will be used for each new profile.
Instructions
Sign into EPIC and click on Manage Reports | Add Applications to Access Codes.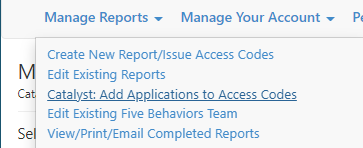 Search for learner(s)
Search by name, folder, email, organization, or other criteria.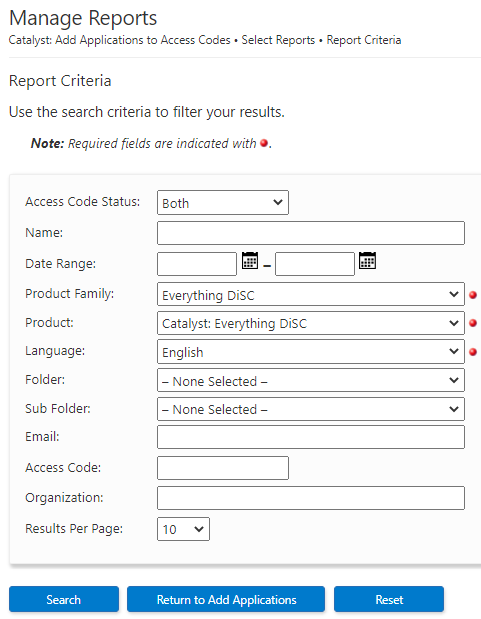 Click Search.
Add Applications to Access Codes.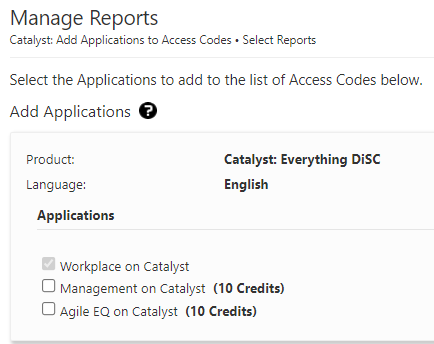 You'll see the number of credits that will be used when producing the profile.
Click Next.
A pop-up will appear showing how many credits will be used to add this application (if applicable). Click OK to continue.

You will not have the option of reclaiming these credits.
Another pop-up will apear allowing you to edit the the email to be sent to the learner(s). Click OK to continue.
Review results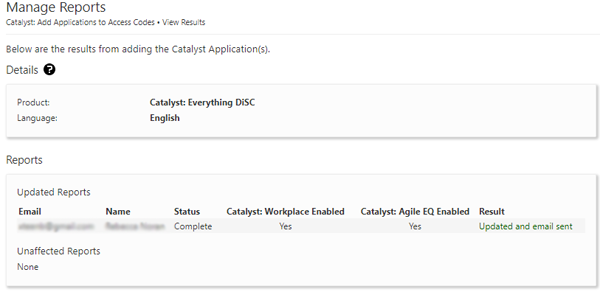 A summary of EPIC credits charged and your new credit balance will be displayed. Click Add More Applications if you need to begin the process again for another learner or set of learners.