Adding and editing organizations on Catalyst
Instructions
Log in to your EPIC administrator account.
Go to Manage Reports | Manage My Organizations
A list of all organizations created in your EPIC account appears.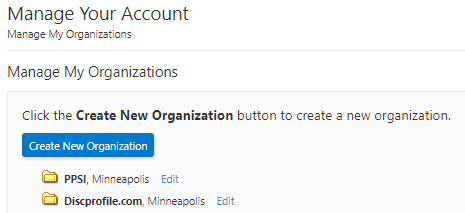 Add a new organization
Click Create New Organization to add an organization that does not already exist in the Organization dropdown list.
Enter a name and city before clicking Save.
When you add an organization, it is visible in the Organization dropdown list to all EPIC users.
You can also create a new organization during the process of sending out assessment codes. If you begin searching for an organization and discover you need to create a new organization, select the + Add option from the dropdown menu.

Then enter the name, city, and logo of the new organization.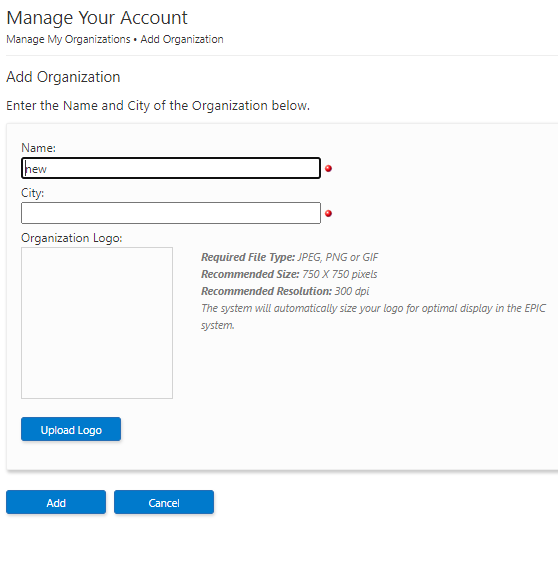 Edit an organization
Update the name or location of an organization. Or add a logo.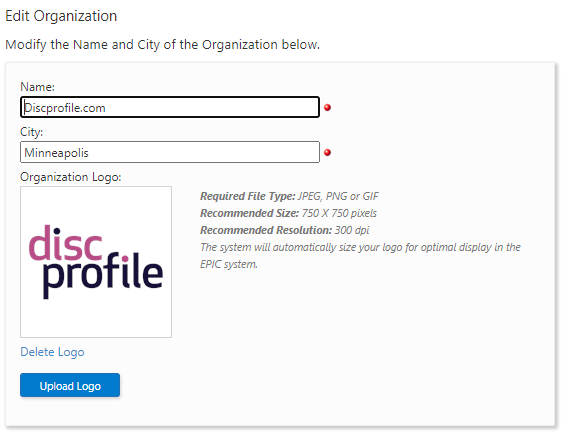 Click Save.
Please double-check that you're assigning your learners to the correct organization, especially if they are from a large organization. Sometimes people want to share their styles only with other learners in their location or division. EPIC administrators might have created multiple instances of the same organization and you'll want to select (or add) the right one.
Adding logos makes it easier to search for the right organization.