Past Everything DiSC® (any profile) and DiSC Classic learners are eligible for a free Everything DiSC on Catalyst upgrade through December 31, 2024.
Watch these videos for support:
Instructions
If you're upgrading more than a few learners, see Upgrading multiple learners.
Go to Manage Reports | Create New Report/Issue Access Codes | Assign Access Codes
Select Everything DiSC, then Catalyst: Everything DiSC.
Click Next.

You'll now be asked to enter the name of your learner's organization.
If your learners are from a large organization, you should double-check that you're assigning them to the correct organization. Very large organizations might be listed with a different city.

Learners can add their department name themselves once they are on Catalyst.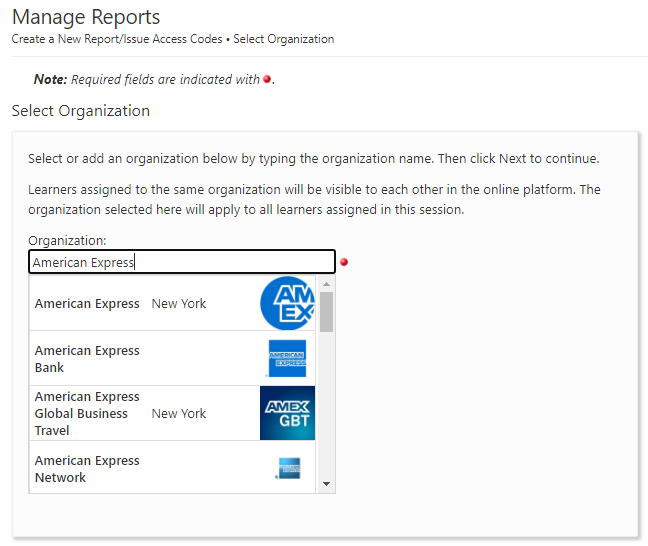 If EPIC doesn't already have your organization listed, you'll be able to add it.

The next screen confirms your report selection and allows you to select a folder and/or schedule your email(s) to your learner(s). Under Add Respondents, you'll want to select Use Existing Report. Click Search.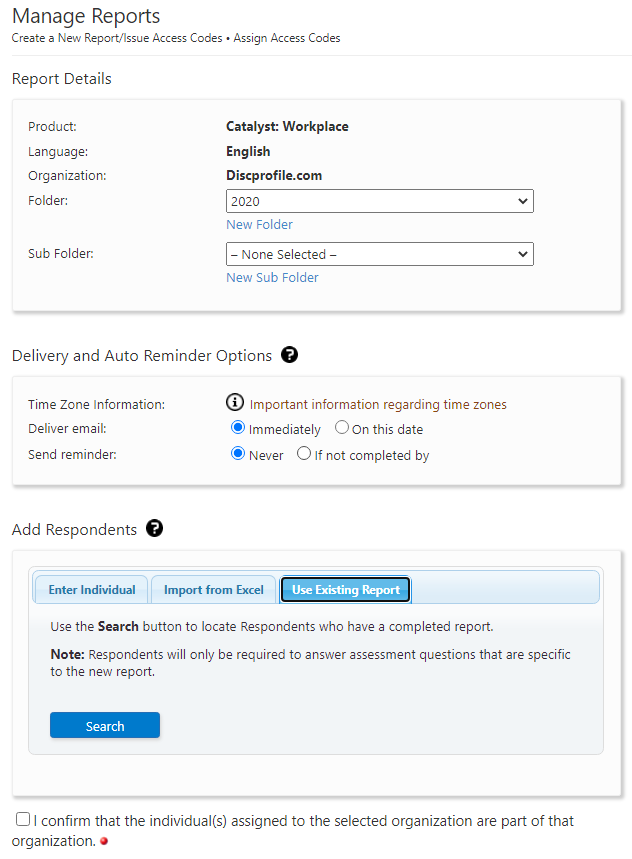 You have several options for how you can search for your learners. Choose whichever makes most sense for you.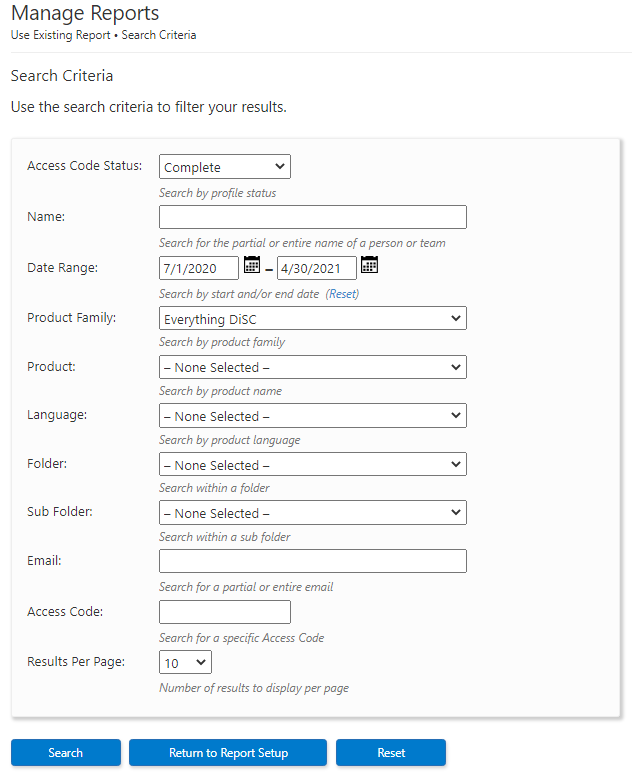 Select your learners from the resulting list by checking the box to the left of their names.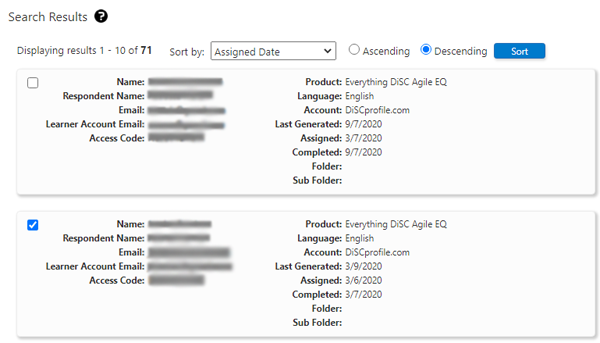 Your selected learners will now show on your Manage Reports page. Discounts are reflected in the "Qty/Cr" column.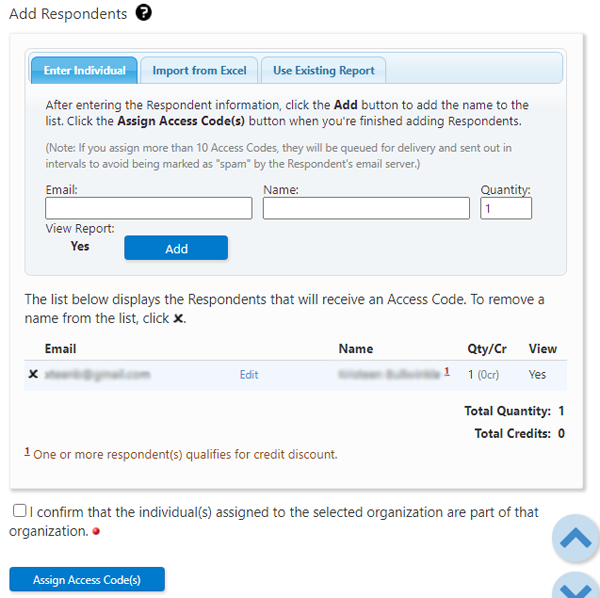 You will need to confirm that your learners are part of the organization you selected or entered earlier.
Continue through the process to send out a new Access Code.
Reminder: You can preview the automatically generated email sent to Workplace on Catalyst Respondents at Personal Options | View Sample Email Templates.