Running a Comparison Report
Use these steps to create a comparison between two (2) individuals who have taken an Everything DiSC or Five Behaviors assessment.
Note: If you wish to create many comparison reports between up to 20 individuals at one time, do not use the steps below, but instead use the Batch Report Generation process. See Running batch Comparison Reports.

Go to Manage Reports | Create a New Report/Issue Access Codes
Select your product family, product and language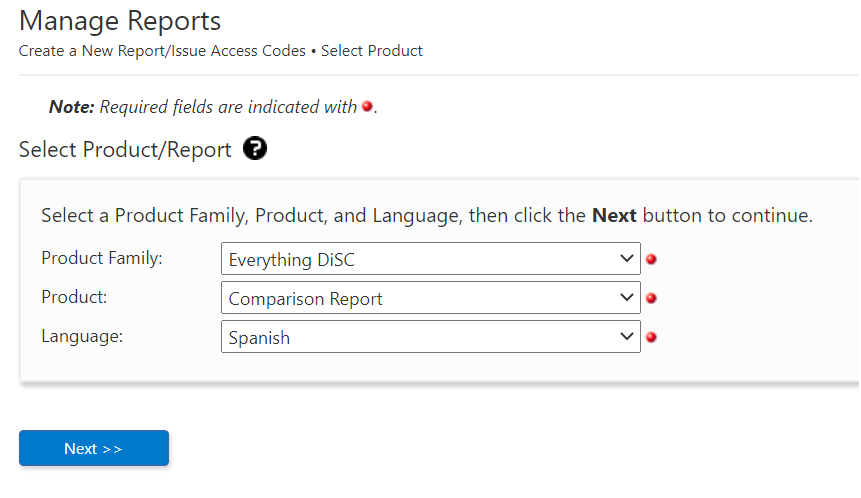 Click Next.

Select or create a folder and sub-folder if desired.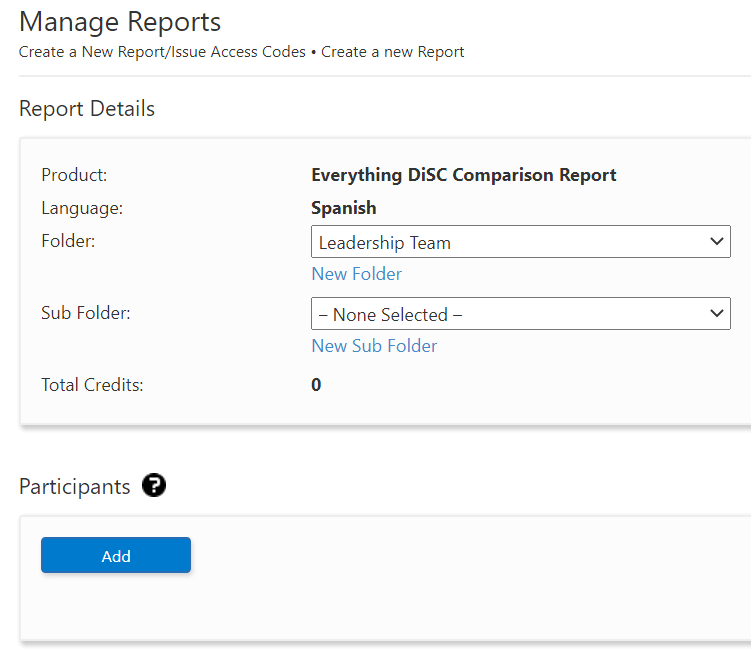 Under Participants, select the Add button to begin adding participants to the report.

Use the Search function to locate and select people to add to the report.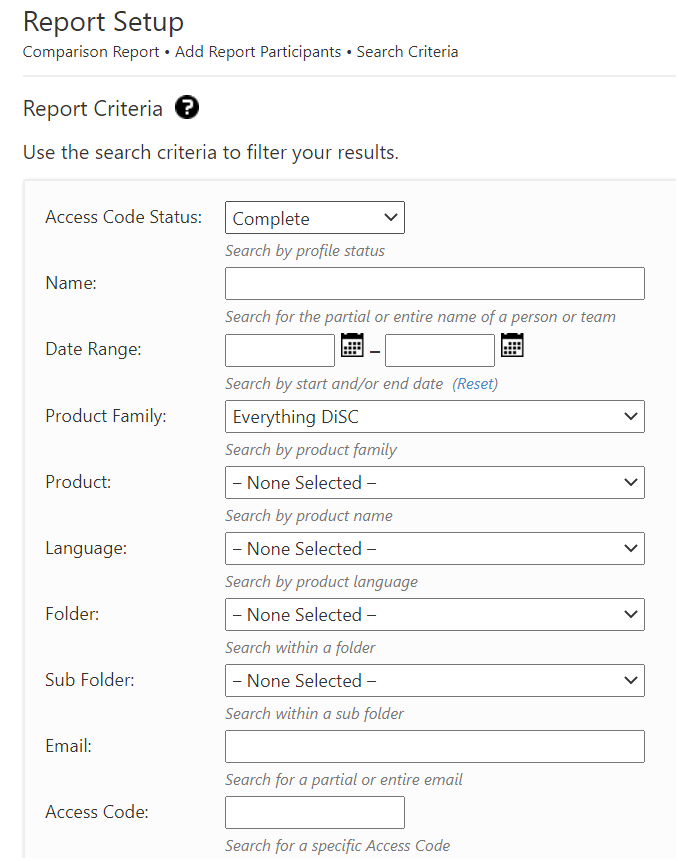 When you have selected two people to compare, you will see a note that you cannot add any more participants.



Click the Next button. EPIC charges zero (0) credits for this report. Click the OK button to continue.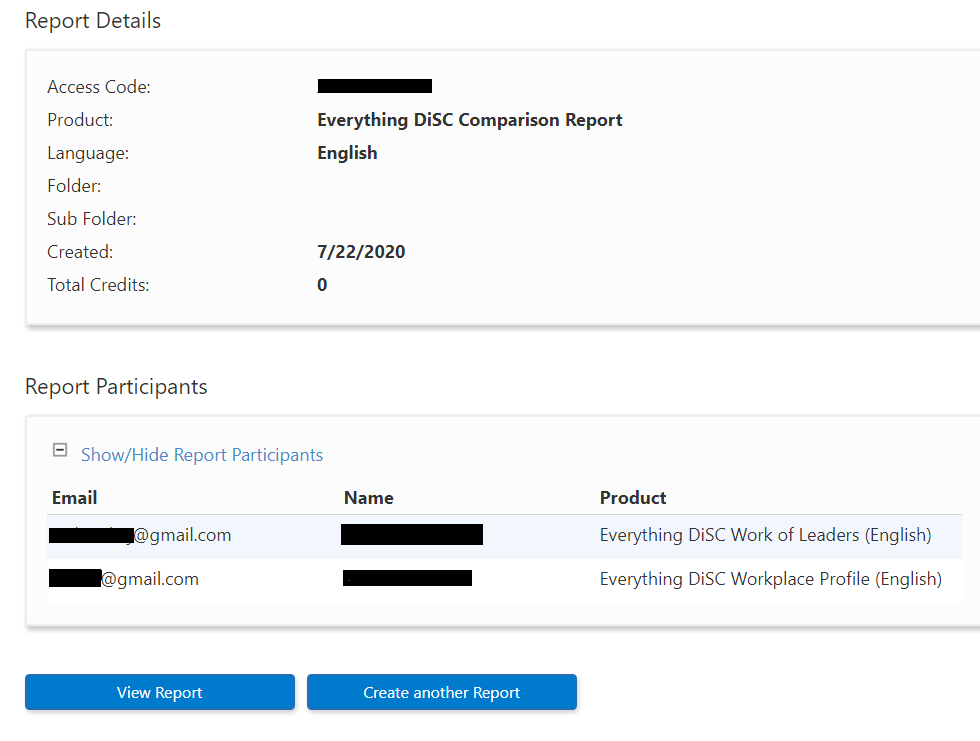 Click the View Report button to generate a PDF version of the report.