Personalizing your EPIC account
Choose a new password, add your organization's logo, set your time zone, and add or edit administrators.
Change password or name
You can choose a new password for EPIC. We suggest using the same password you use for signing into your Discprofile.com account. Just remember that your username for EPIC is typically not the same as your Discprofile.com login (your email address); it's a username we set for you.
Click on Personal Options | My Personal Settings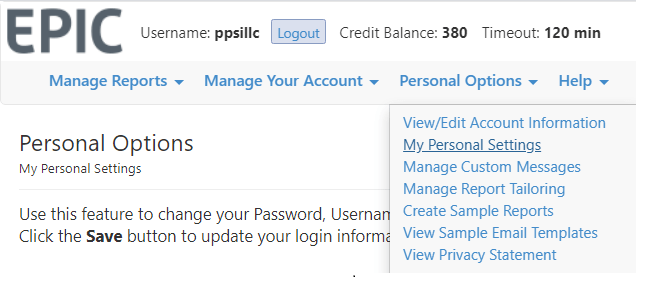 You can change your name and email from this screen. This is also where you can choose to be notified when a learner completes their profile.

Add or edit account information
You'll want to make sure that all information we entered for you is correct.
Click on Personal Options | View/Edit Account Information.
Report covers
You can change the information that will show on the report covers created for you in EPIC.

Customized emails
A custom email subject line can be created and used when assigning access codes in EPIC. A default email subject line is provided which you might want to use initially.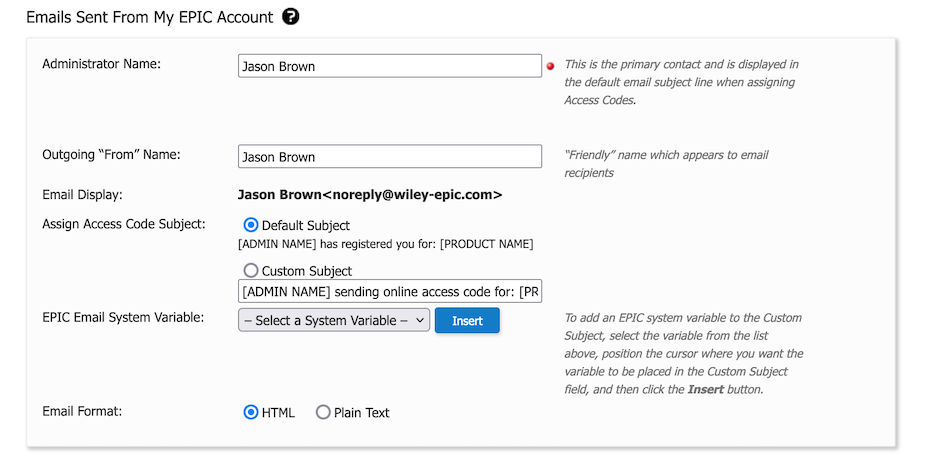 Language and time zone settings
This page is also where you can set your default language and local time zone.