Everything DiSC


Sales Customer Interaction Guides
Features the Everything DiSC Sales Map and tips for selling to each style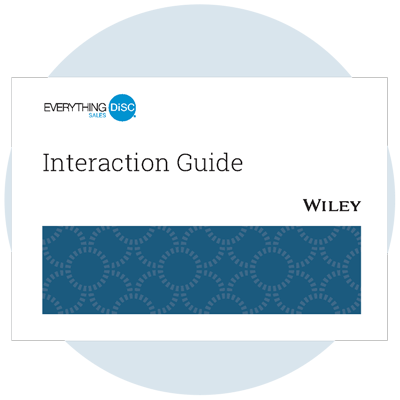 Everything DiSC® Sales Customer Interaction Guides are job aids that support the Everything DiSC Sales training. These maps can be used to figure out a prospect's style or as a refresher before a big call.
Color images on high-quality, durable paper.
Sold in sets of 25.
These guides are not meant to be used as a standalone product. These are the same guides as those included in the Everything DiSC Sales Facilitation Kit.