Everything DiSC
Management Facilitation Kit
Lead Management training sessions with confidence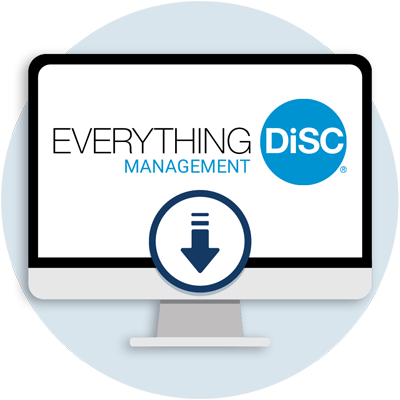 This kit is a digital download designed to be flexible and comprehensive, allowing you to customize classroom or online training based on the needs of your group.
The kit features six one-hour modules, fully-scripted facilitation with engaging activities and video. Trainers can switch out video clips, modify the slides, and add or delete sections to fit any time frame.
Kit includes
The Everything DiSC Management Facilitation Kit includes digital copies of:
Leader's Guide in MS Word
PowerPoint® with embedded video
Stand-alone, menu-driven video
Participant handouts in MS Word
Templates and images
Online resources and research
What happens after purchase
Your facilitation kit will be sent via an email that includes the unique facilitation kit serial number.
The email will be sent from facilitatio
[email protected]
. Please allow 24 hours for receipt of the email.
Sample video from the kit
Everything DiSC Management videos show real-world, management-specific employee interactions. This video sample demonstrates an ineffective approach to motivating an employee.
Facilitation kit modules
Modules 1 and 2: Introduction to Your Management Style
Participants discover how DiSC® affects management style, including decision-making and problem-solving. They will explore the influence their management style has on how they manage time, make decisions, and approach problems. They will also learn to identify others' DiSC styles using behavioral cues.

Module 3: Directing and Delegating
Managers discover their strengths and challenges when directing and delegating and how to adapt their behavior to manage people more effectively.

Module 4: Motivation
Participants discover how DiSC styles influence the ways in which people are motivated.

Module 5: Developing Others
Managers learn how to provide resources, environments, and opportunities that support long-term professional growth, based on DiSC.

Module 6: Working with Your Manager
Participants learn to influence and communicate effectively with their managers by meeting their DiSC needs and preferences.

Everything DiSC Management: Virtual Facilitation Activities
A physical USB with the contents of the kit is also available for purchase. Please contact us for more details.