What's new?
Products, pages, policies, plus
On this page
Page updates and new content
The Five Behaviors certification
Everything DiSC certification
Catalyst platform
Discontinued products
New from the learning hub
Holiday hours
Page updates & new content
May 2023
Lightning round – Everything DiSC facilitation activity
March 2023
Updated discprofiles.com learning hub
December 2022
Agile EQ psychological needs poster (.pdf)
Everything DiSC profile comparison tool
The Five Behaviors certification
December 2022
Dates for 2023 have been added.
Everything DiSC certification
November 2022
2023 dates have been added.
Catalyst™platform
May 2023
Upgrade offer extended
Any past Everything DiSC or DiSC Classic learner can upgrade to Everything DiSC Workplace on Catalyst for FREE through December 31, 2024. This upgrade is available for English profiles only.
April 2023
Group continua added
The Group Insights section now has eight different group continua to quickly visualize the group's dynamics on behavioral scales such as tactful versus frank, logic-focused versus feelings-focused, etc.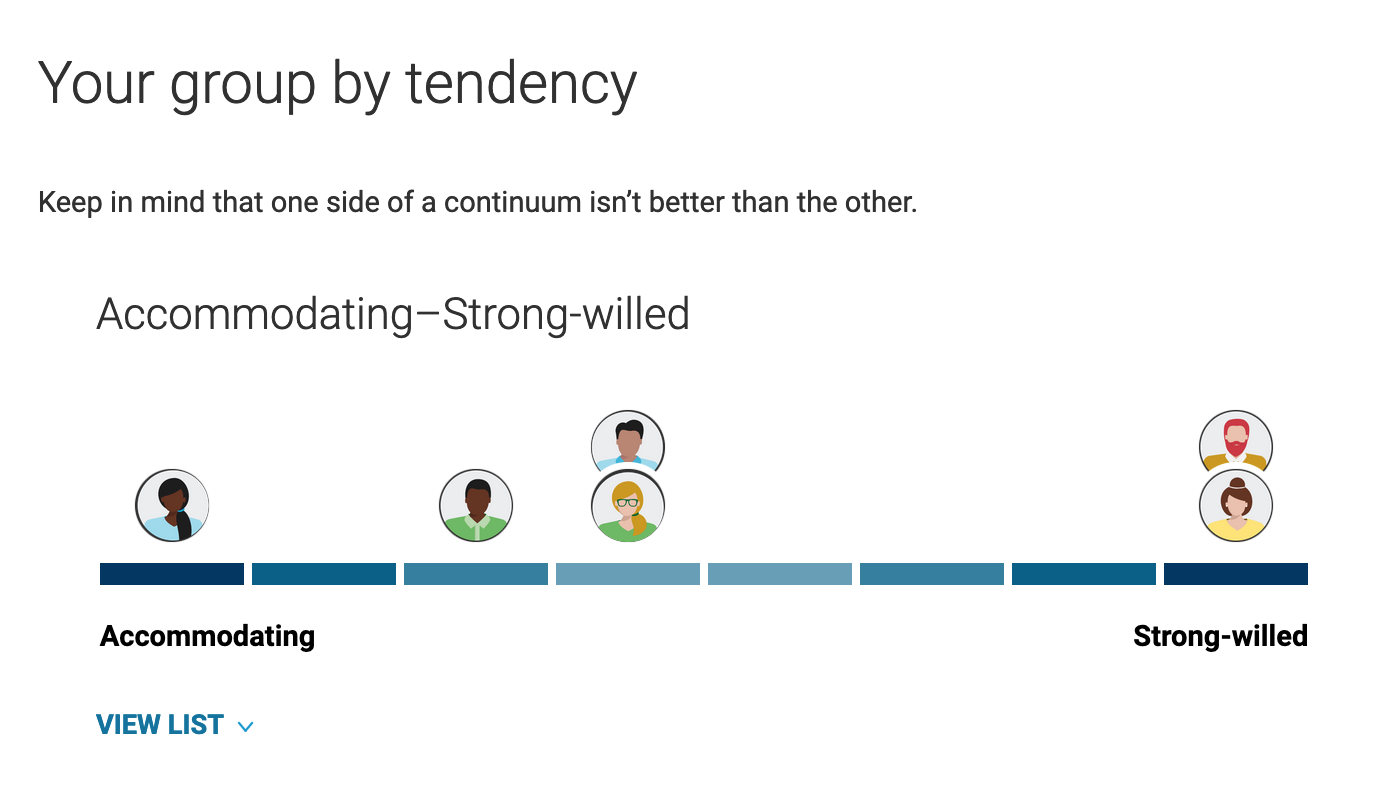 "Confirm email address" for new learners
Typos happen, even when entering your email address. In an attempt to reduce their occurrence—and improve user experience—there is now a "confirm your email address" step to the Catalyst™ registration process. All new learners will now have to enter their email address twice in order to register successfully.
New groups feature
This interactive feature, available within each learner's Catalyst profile, combines Everything DiSC with actionable insights to help teams build cohesion and adapt their behavior for optimal performance. With Your groups, learners can:
Create and save groups to reflect their day-to-day teams
Plot team members on a DiSC map, gaining at-a-glance insight into team dynamics
Learn style-specific information about each team member's behavioral preferences
Gain actionable strategies to address challenges, activate strengths, and identify blind spots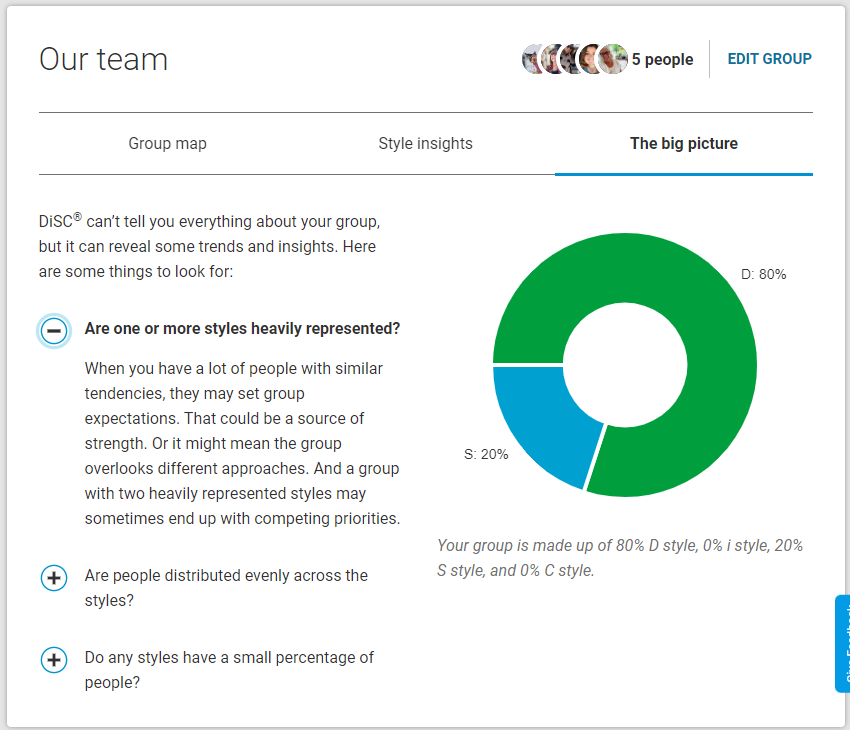 Learner experience video
Preview the Everything DiSC® on Catalyst™ assessment experience through the learner's perspective by viewing a video added to the Catalyst platform page.
Discontinued products
November 2022
The 8 Dimensions of Leadership Map will not be available after June 30, 2023. If you have maps that you'd like to save, you'll need to download them now. We will no longer sell the Map after Jan. 1, 2023.
We will also stop selling The 8 Dimensions of Leadership book after the end of this year. It is still available from Berrett-Koehler Publishers.
We are no longer selling the DiSC Classic Facilitation Kit.
We are no longer selling or supporting DiSC Classic 2.0 Plus, Everything DiSC 363 for Leaders, or Team Dimensions. Wiley, the publisher, has discontinued these products.
Everything DiSC 363 for Leaders will be removed from EPIC on June 30, 2023.
New from the learning hub
May 2023
April 2023
Multigenerational teams thrive with DiSC
February 2023
How to improve your delegation skills
Holiday hours
We will not be answering our phones on the following U.S. holidays.
June 19: Juneteenth
July 4: Independence Day
September 4: Labor Day
November 10: Veterans Day
November 23-24: Thanksgiving
December 25: Christmas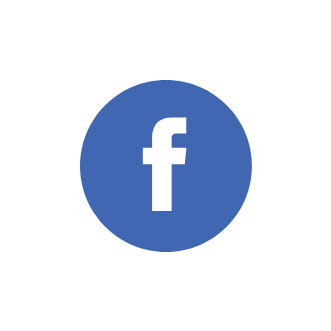 Join us & others on Facebook
Join the community of DiSC trainers, coaches, and fans. Ask questions of other facilitators. Get updates about new products. Share your successes on our Facebook group: DiSC Practitioners and Fans.