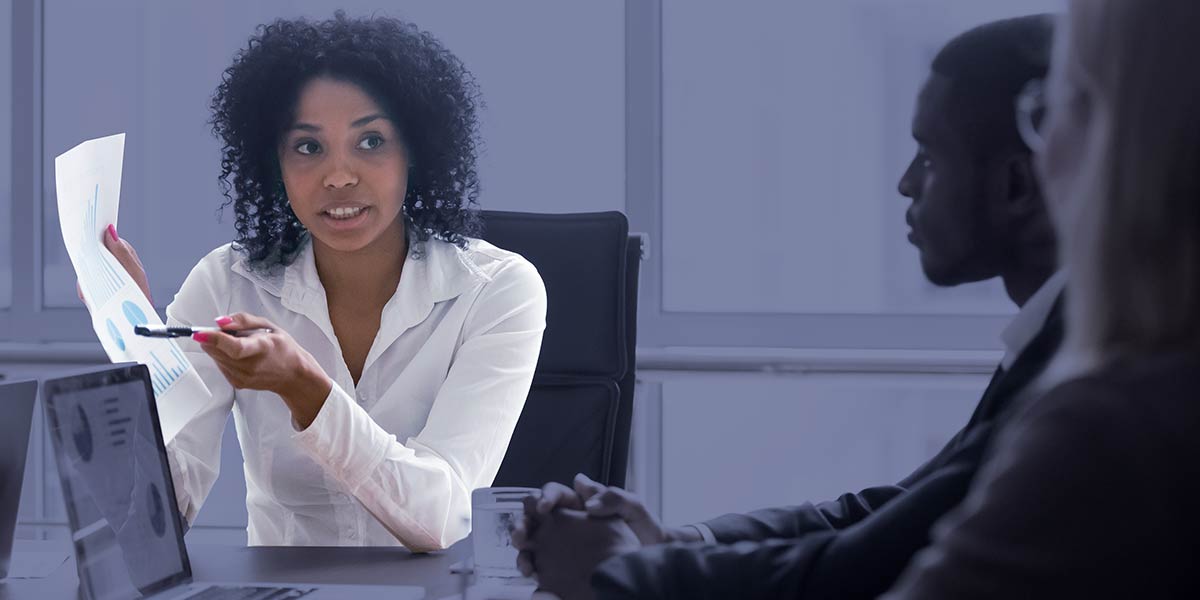 Everything DiSC 363® for Leaders
The best of 360 plus the power of DiSC
Do the people in your organization have what it takes to be effective leaders? A 360 evaluation can help you find out.
Taking a 360, however, can be a frustrating and often deflating experience for many leaders. Open-ended comments from raters are often random and unhelpful—or even deliberately hurtful.
Everything DiSC 363® for Leaders is different. Featuring our exclusive CommentSmart selectable comments tool, it allows raters to choose from a curated list of key, research-selected comments. The result is more focused, balanced, and constructive feedback—feedback the leader can actually use, without the ego blows.
Clear visuals and a conversational style explain the data in easy-to-understand terms.
Our "three things you can focus on now" feature allows leaders to start putting their newfound knowledge to work immediately.
Research-validated model includes a wide variety of additional resources to help you get your leadership training program up and running quickly.
The learning experience
Leaders begin the experience by taking a two-part online assessment that not only uncovers their natural DiSC behavior styles, but also their leadership preferences and tendencies.
Then, key coworkers and managers are given a different assessment that asks them to identify which leadership practices they would like to see the leader engage in more frequently. CommentSmart keeps the feedback positive, constructive, and stress free by allowing only tested and proven behavior-based comments to be chosen.
Assessment results are then analyzed and compiled into a personalized, 26-page report that reveals their leadership behaviors based on the principles of DiSC. Leaders are also taught the "Eight Approaches to Effective Leadership" while learning how their colleagues perceive their performance compared to these proven leadership principles.
How can they become more effective leaders? What are three ways they can start immediately on a path to more effective leadership? Everything DiSC 363 for Leaders can help them find the answers.
Explore samples of the reports available with the Everything DiSC 363 for Leaders profile.
363 for Leaders profile (English)
In-depth feedback report provides insight on your leadership outlook, subdivided by manager, direct report, and peer group.
Offers additional insights on the Eight Approaches to Effective Leadership as well as 24 Leadership Practices.
Offers three personalized strategies as immediate, actionable next steps.
Download a sample report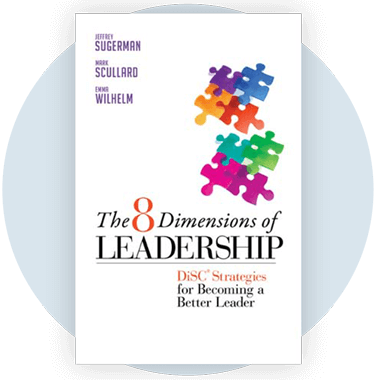 Become the kind of leader you aspire to be
Based on insights from the Everything DiSC personality test, The 8 Dimensions of Leadership: DiSC Strategies for Becoming a Better Leader identifies eight key leadership styles and the psychological drivers, motivations, and "blind spots" that can guide you on your own leadership journey.